How to Find A Reliable Feng Shui Master in Singapore
Finding a Feng Shui master in Singapore who is reliable might be a little challenging, but with careful steps, it can be done effectively. It's essential to make smart choices when looking for a Feng Shui master because it involves spending time, money, and effort. Choosing wisely from the beginning helps avoid unwanted problems later on.
To select a good Feng Shui master, here are some steps and tips to consider. This can help avoid meeting people who are not genuine and want to take advantage of others.
Transparency is vital when dealing with a Feng Shui master. This means both people, the master and the person hiring them, understand what to expect from the start. This can include how much it will cost, what will happen during the consultation, and when to expect results.
 Costs
The cost for a Feng Shui consultation might differ based on whether it is done in person or virtually. All expenses and services must be discussed and agreed upon before starting. A good Feng Shui master will be honest about prices and not try to trick people into spending more money than agreed.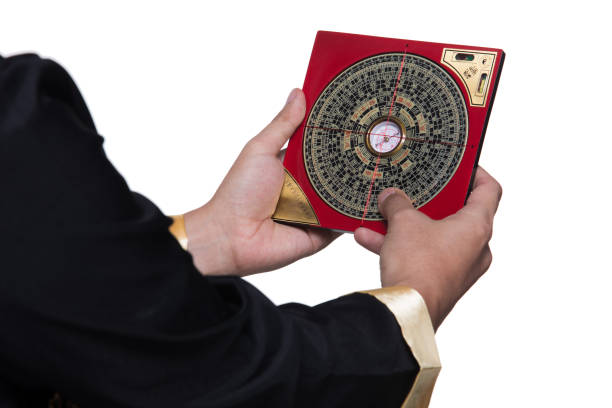 Different Feng Shui Schools
There are various ways to practice Feng Shui, and choosing a style that feels right is essential.
Classic Feng Shui uses traditional methods and tools, like a special compass called "Luo pan," to understand the energy of a space.
Black Hat Sect is a newer style from the 1970s, using a "Bagua" map to find the best areas in a home for things like wealth and health without using a compass.
New Age Feng Shui mixes practices from other schools and uses symbols and items like crystals to help improve a space.
Some people prefer one type over another, so it's helpful to talk to various Feng Shui practitioners to find the best fit.
Credentials
Checking a Feng Shui master's credentials is essential. They should be happy to share their experience and where they learned about Feng Shui. The number of years they have practiced is not always necessary. It's also important to consider the other things mentioned in this article.
Testimonials
Hearing about other people's experiences is very helpful. Asking friends or family for recommendations or asking the Feng Shui master for reviews from past clients can provide valuable insights. They should be willing to share this information.
In Summary
When searching for a Feng Shui master, research is critical. Follow these tips and also listen to personal feelings and instincts. Feeling comfortable and safe with the Feng Shui master chosen is just as important as their knowledge and skills.